Screen caps from the wonderful trailer. SPOILERS AHEAD:

By adding together what information we know and these images from the trailer, it seems we are in for a Romulan plot to alter time and do some serious damage to Vulcan. Hence, the older Spock, as played by Leonard Nimoy, goes back in time to prevent the Romulan carnage and meets up with the fresh faced crew of the Enterprise.

Click on 'em to make 'em larger. Enjoy!



Kirk hangs on for dear life high above Vulcan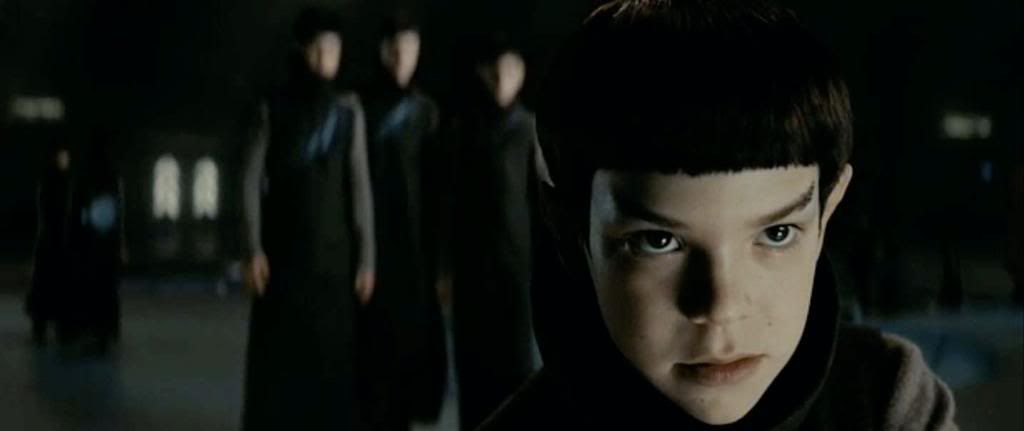 A young Spock on Vulcan



The Enterprise leaves Earth orbit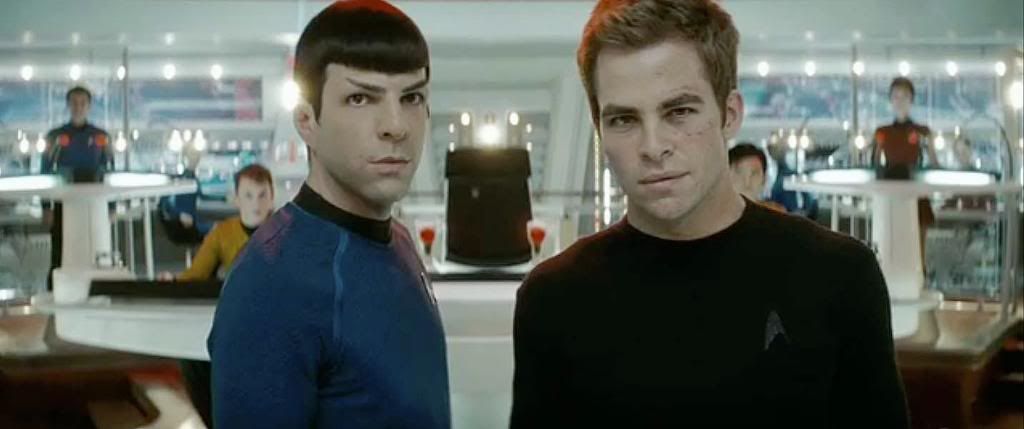 The boys are back in town: Spock (Zachary Quinto) and Kirk (Chris Pine)



Spock rescues Amanda on Vulcan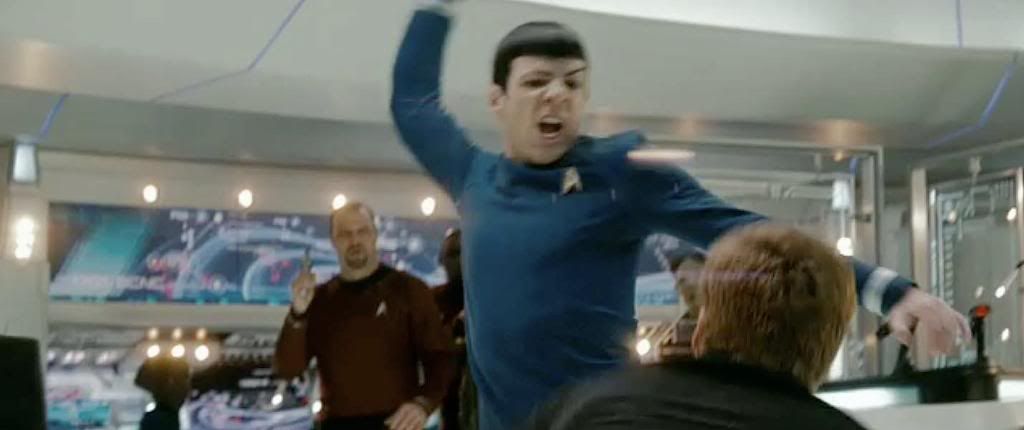 Temper, temper! Spock loses it with Kirk



The Kelvin approaches a huge Romulan ship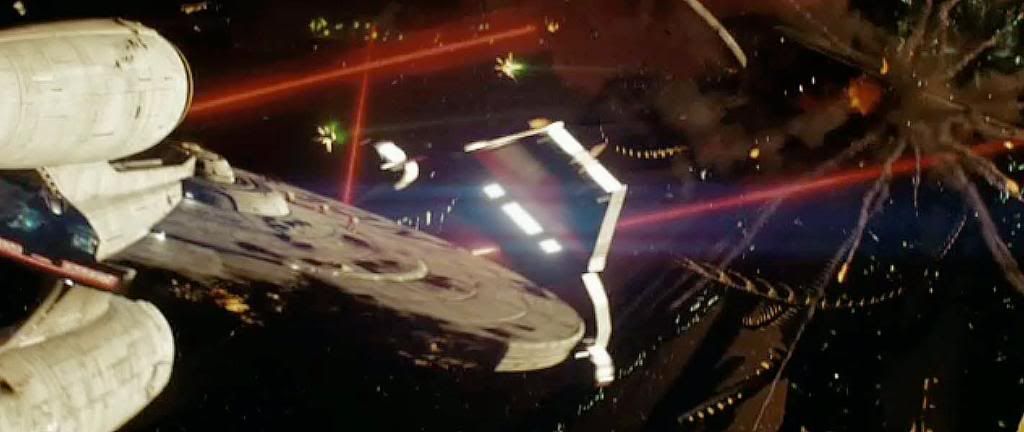 The Kelvin battles the Romulans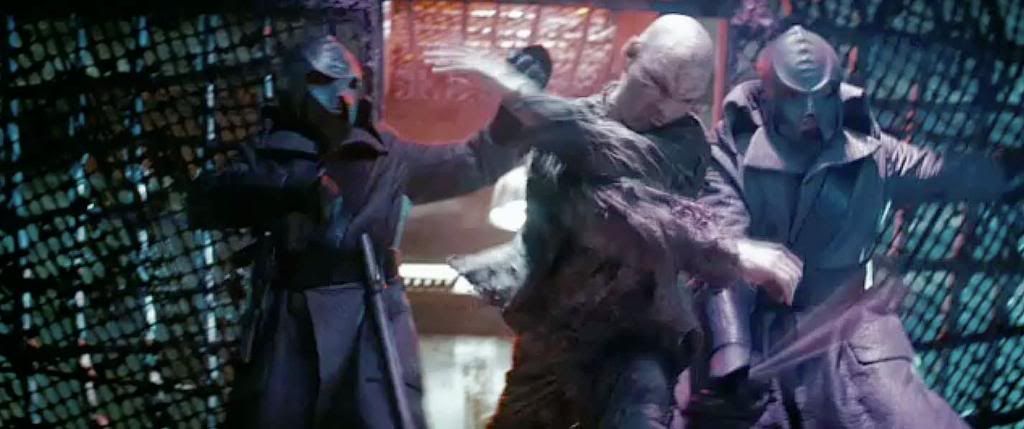 Villain Nero (Eric Bana) struggles with what look like masked Klingons



A spectacular skydive through Vulcan's atmosphere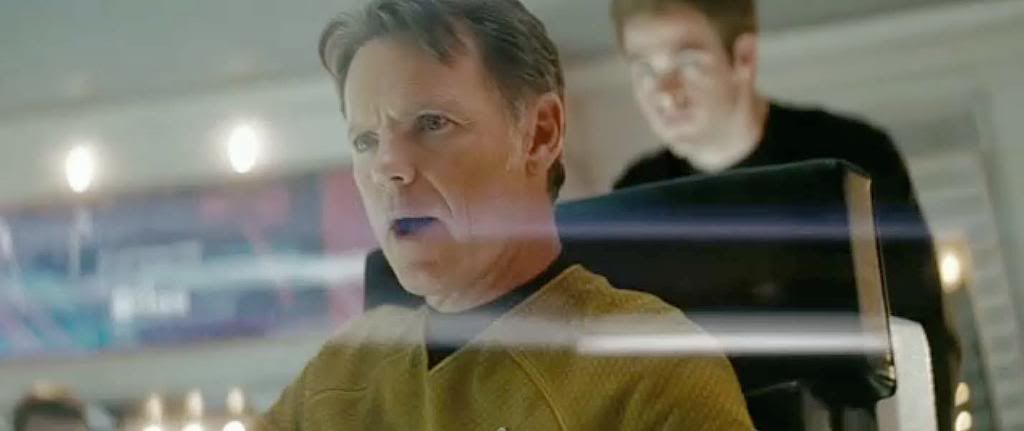 Captain Pike (Bruce Greenwood) with Cadet Kirk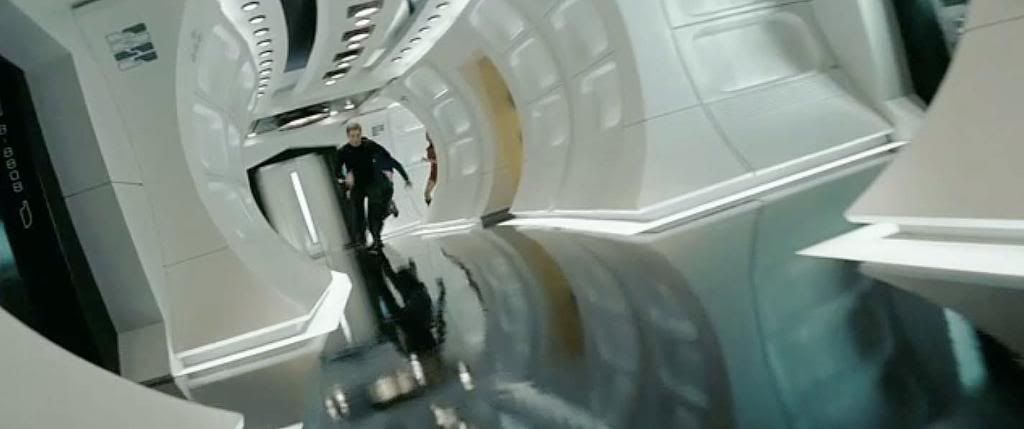 The new look Enterprise corridors



Kirk observes the Enterprise under construction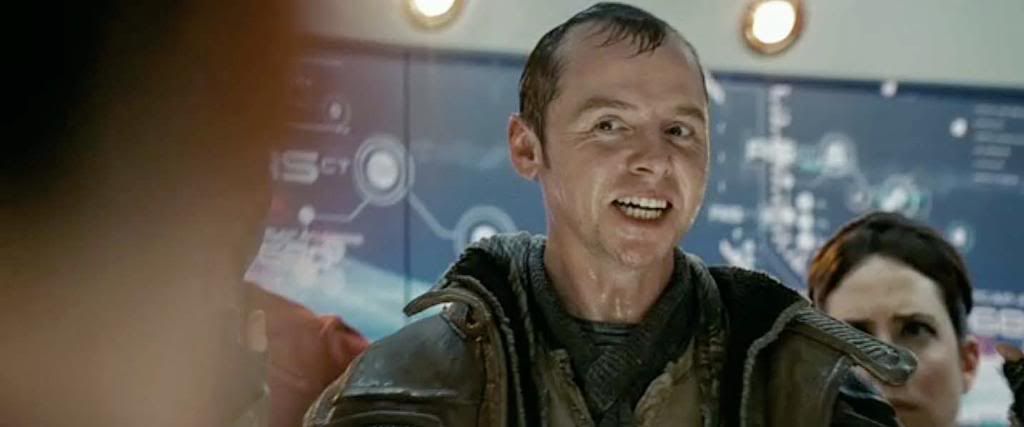 A rather excited Scotty (Simon Pegg)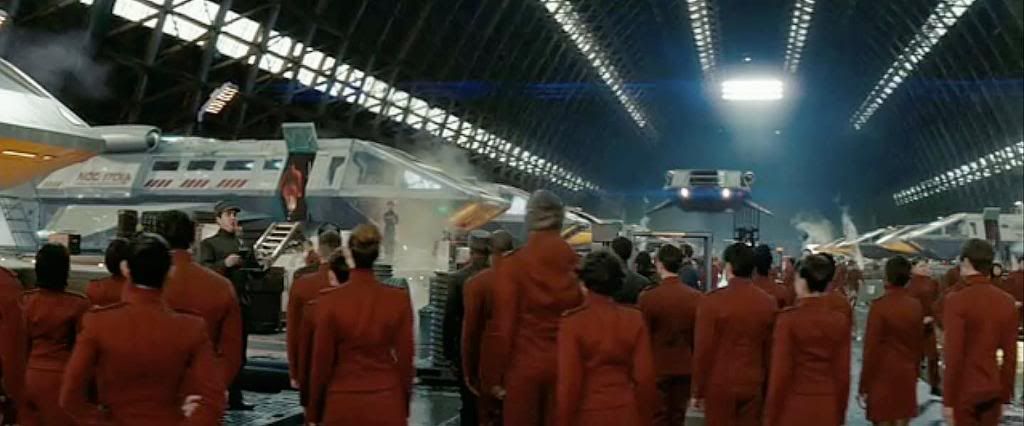 Cadets in a Starfleet hangar with shuttles flying overhead



The Enterprise comes out of warp into devastation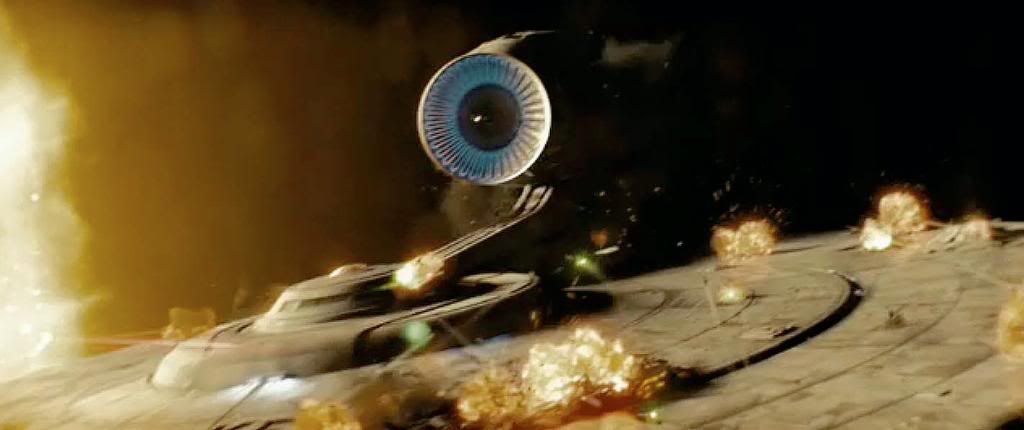 The U.S.S Kelvin is destroyed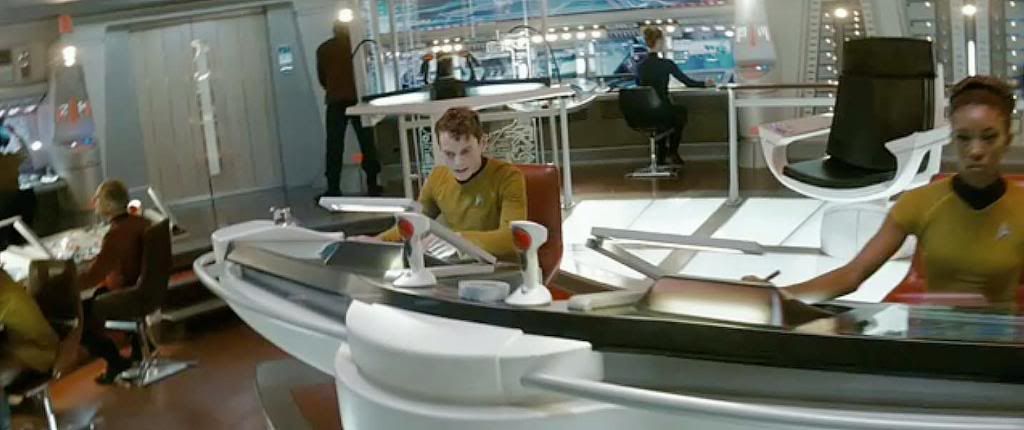 The bridge of the Enterprise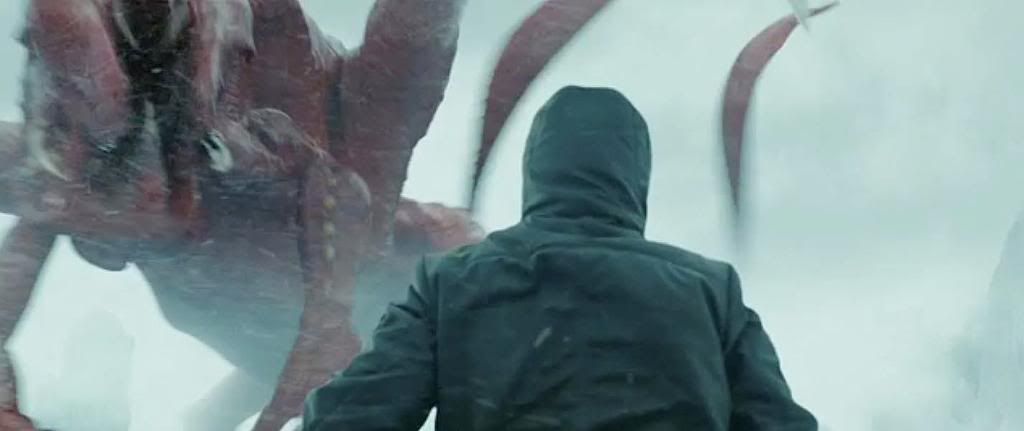 Menaced by creature on an ice planet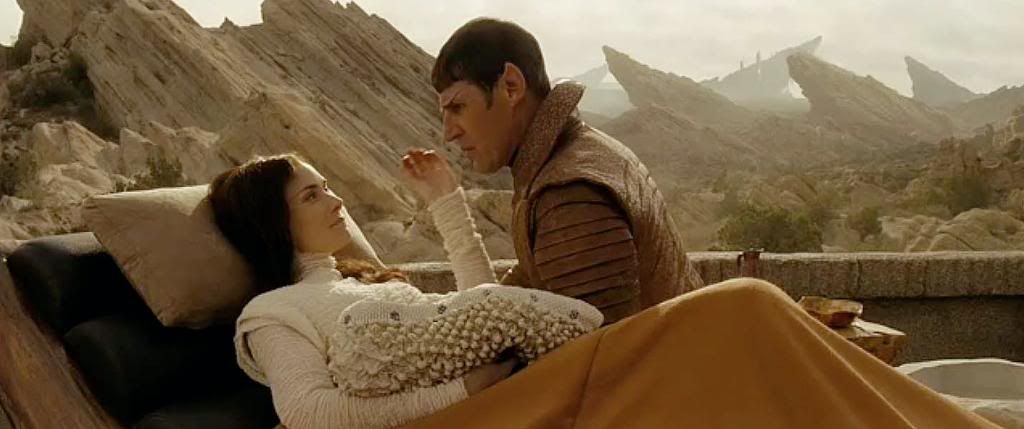 Amanda (Winona Ryder) and Sarek (Ben Cross) on Vulcan